Monthly Archives:
February 2014
Katie Hyslop reports on Monday's Congress of Aboriginal Peoples meeting in the Tyee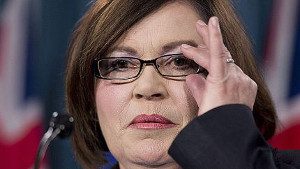 Check out this great documentary on our partners NASKARZ, another program of the place-based strategy. Naskarz provides automotive, social, and educational opportunities for young people from Vancouver's Downtown Eastside. The program also teaches transferable work skills and has led to a decrease in auto thefts involving young people in the area.
Recently, CKNW contacted ALIVE ED, Scott Clark, to hear ALIVE's thoughts on the recently released report by the BC Child and Youth Rep, Mary Ellen Turpel-Lafond. In it, Turpel-Lafond presents the case of a 14-year old Aboriginal youth, who, like many others, was failed by a dysfunctional child protection system. Click on the link below to hear Scott discuss how we can re-align the current ineffective framework and coordinate a place-based strategy that will deliver a continuum of support to our most vulnerable youth and ensure that they do not continue to "fall through the cracks".
If you'd like to read more about the circumstances of the case, find the original report here