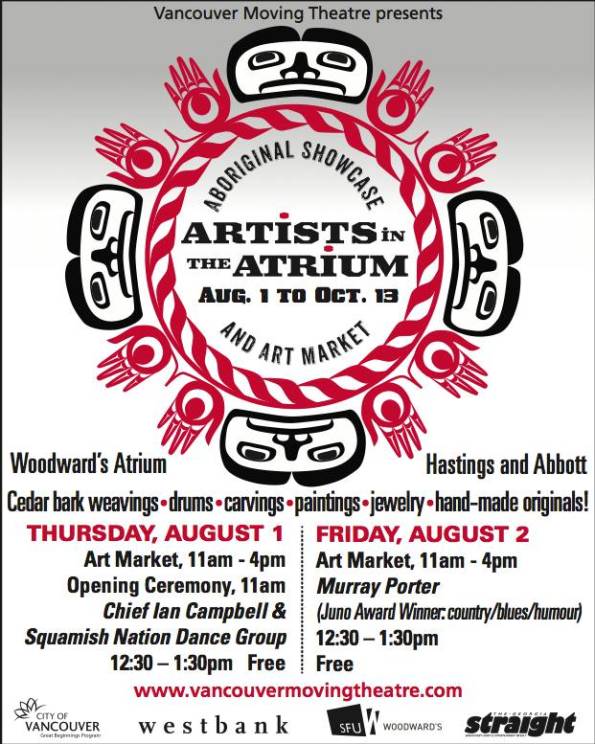 Artists in the Atrium (AITA) is an ongoing event that promotes, supports and showcases arts and culture in the Downtown Eastside. The events will include performance showcases, art workshops and an art market. AITA will be in place at the Woodward's Atrium (@ Hastings and Abbott) August 1 through October 13 2013.
August showcases and Art Market: Thursdays and Fridays (11 am – 4 pm)
September showcases and Art Market: Saturdays and Sundays (11 am – 4 pm)
October showcases and Art Market: Friday, Saturday and Sunday (Oct. 11 – 13 only) –  (11 am – 4 pm)
*(no performances or Art Market on the weekend of October 5 & 6)
Full details can be found on the AITA website here.
AITA is a presentation of the Vancouver Moving Theatre.
Catch AHA media's coverage of the opening ceremony here.