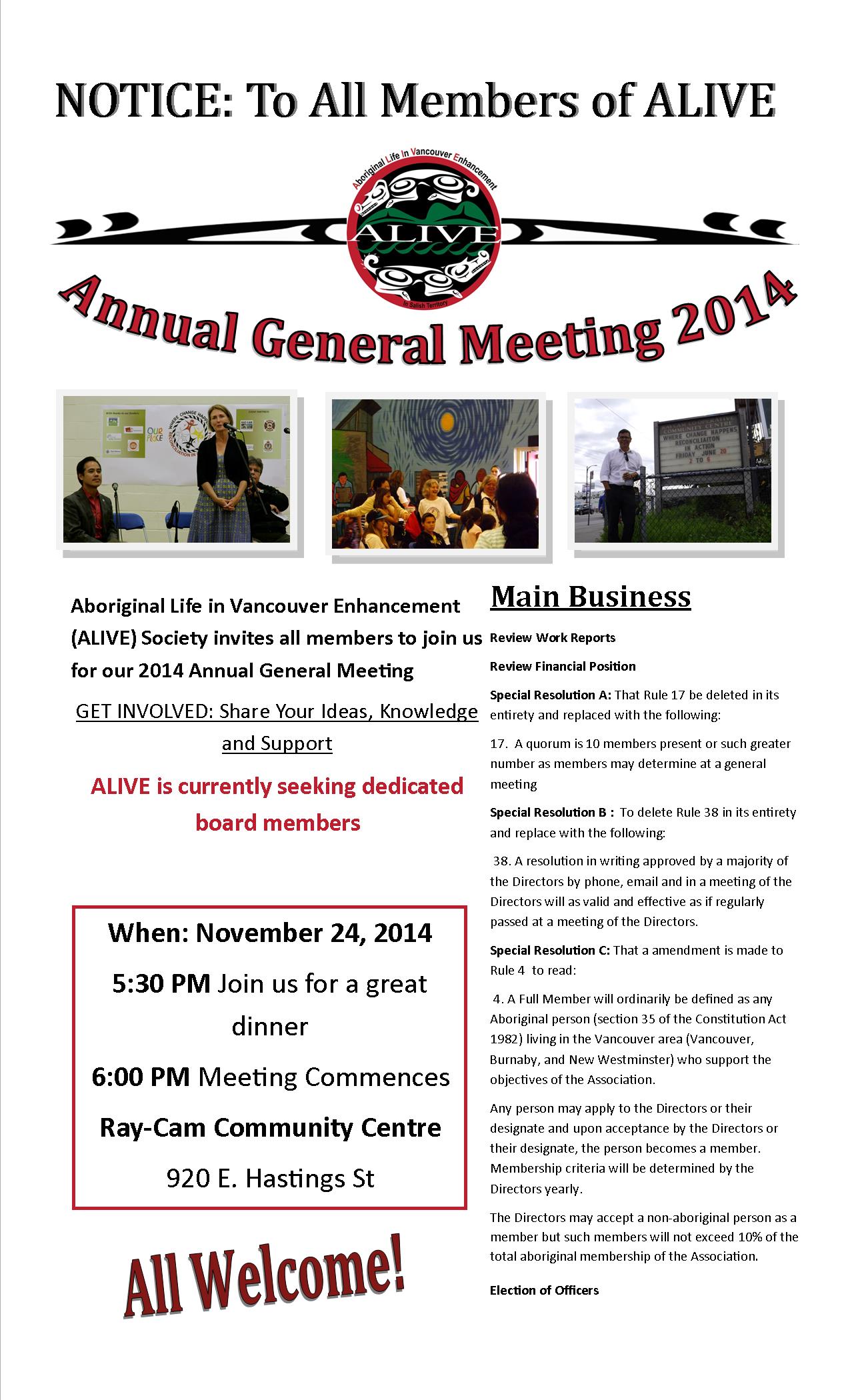 Main Business:
1. Review Work Reports
2. Review Financial Position
3. Special Resolution A: That Rule 17 be deleted in its entirety and replaced with the following:
17. A quorum is 10 members present or such greater number as members may determine at a general meeting
4.Special Resolution B : To delete Rule 38 in its entirety and replace with the following:
38. A resolution in writing approved by a majority of the Directors by phone, email and in a meeting of the Directors will as valid and effective as if regularly passed at a meeting of the Directors.
5.Special Resolution C: That a amendment is made to Rule 4 to read:
4. A Full Member will ordinarily be defined as any Aboriginal person (section 35 of the Constitution Act 1982) living in the Vancouver area (Vancouver, Burnaby, and New Westminster) who support the objectives of the Association.
Any person may apply to the Directors or their designate and upon acceptance by the Directors or their designate, the person becomes a member. Membership criteria will be determined by the Directors yearly.
The Directors may accept a non-aboriginal person as a member but such members will not exceed 10% of the total aboriginal membership of the Association.
6. Election of Officers