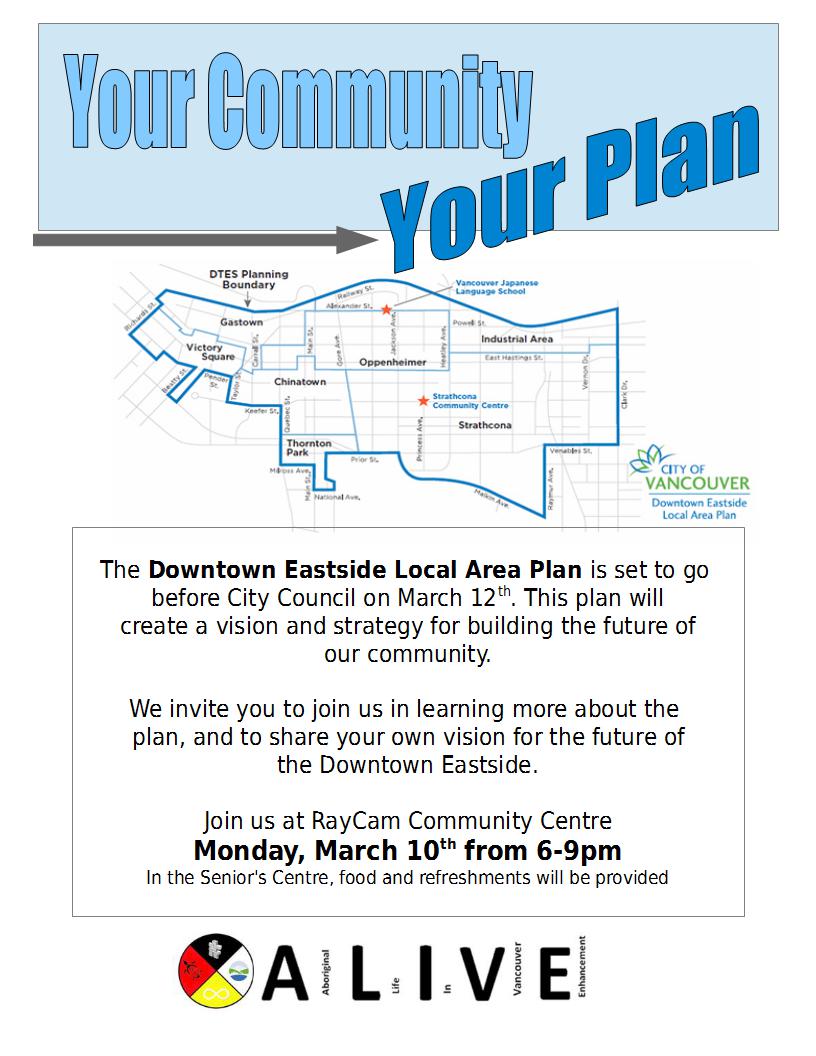 The DTES Local Area Plan is slated to go before Vancouver City Council on March 12th. This plan will create a vision and strategy for shaping the future of the Downtown Eastside Community. 
ALIVE is pleased to present a community forum to bring the voice of the grassroots to the local area planning process. This forum will bring together community members to discuss the contents of the Local Area Plan, and share our visions for the future of our community.
City of Vancouver planners will be on hand to present the DTES Local Area Plan and address your questions and concerns. Food and refreshments will be provided. All welcome.