In partnership with the Vancouver Public Library, ReMatriate, the Pacific Association of First Nations Women, All My Relations Entertainment and Changemakers Vancouver RISE leader Joleen Mitton organized a spectacular event at the Main Branch of the Vancouver Public Library as part of the VPL's Multicultural Day Celebration. 
The Shapeshifter Fashion Show became the highlight of the festivities, and unlike anything the library has ever seen before. The show featured a line up of all Indigenous designers and models and ROCKED the VPL promenade. 
Hands up to the designers: Sho Sho Esquiro/ Nadine Spence/ OKA

 Following the show, Rematriate: What To Wear In A Era of Matriation?" invited the whole community to take part in a cultural experience, exploring the depth of creativity amongst notable Indigenous designers, writers, researchers, traditional and contemporary artists, and advocates. Rematriate was a conversation with: Kelly Edzerza Bapty, Beau Dick, Kwiaahwah Jones, and Lisa Charelyboy to raise awareness about the appropriation of Indigenous Cultural Identities.

The event created a space to fuse art, fashion, culture, music and entertainment together to highlight cultural diversity and promote a new path toward equality. Nice work, Joleen, and the rest of the RISE Team who supported this event!

And thank you to the VPL for the use of this beautiful space!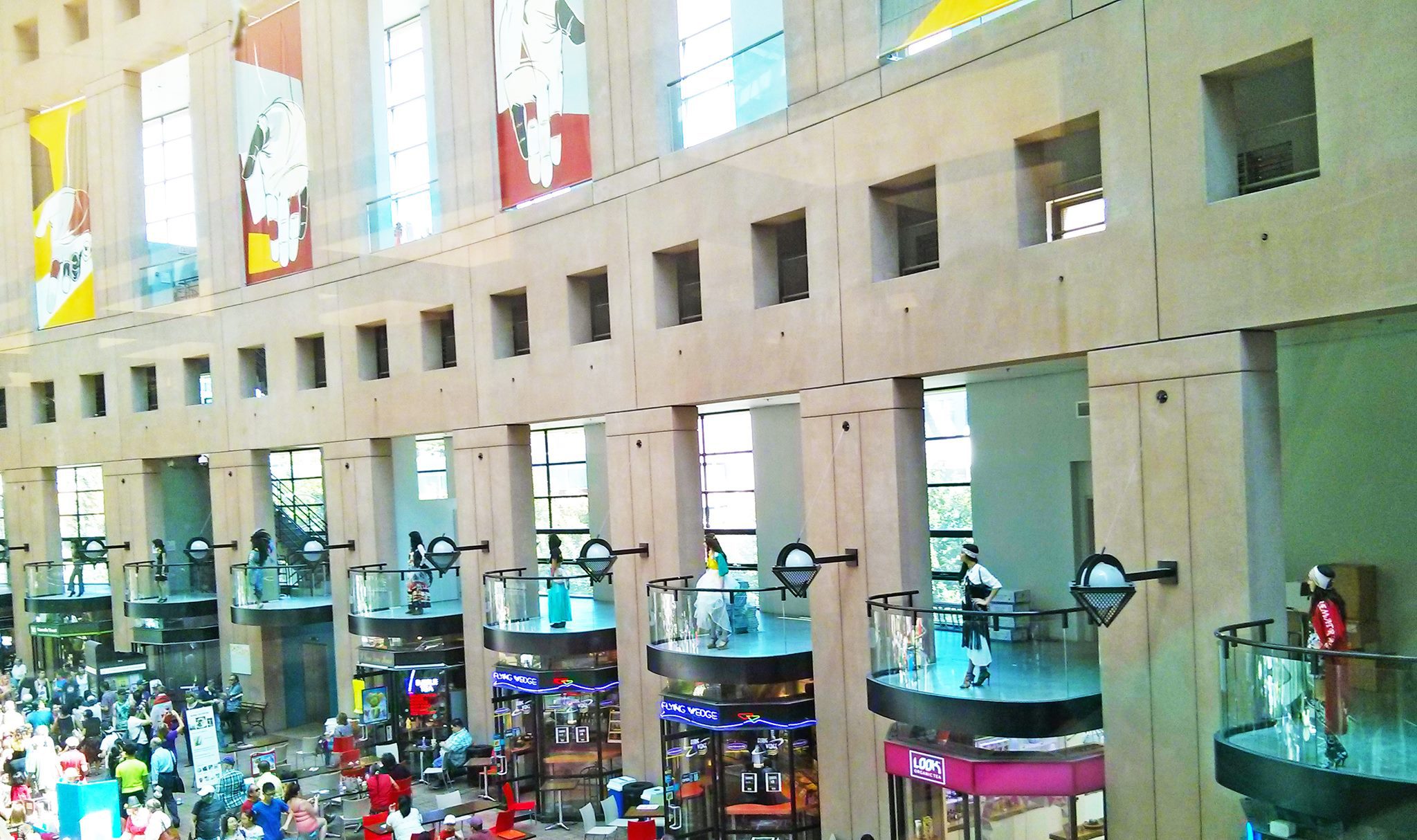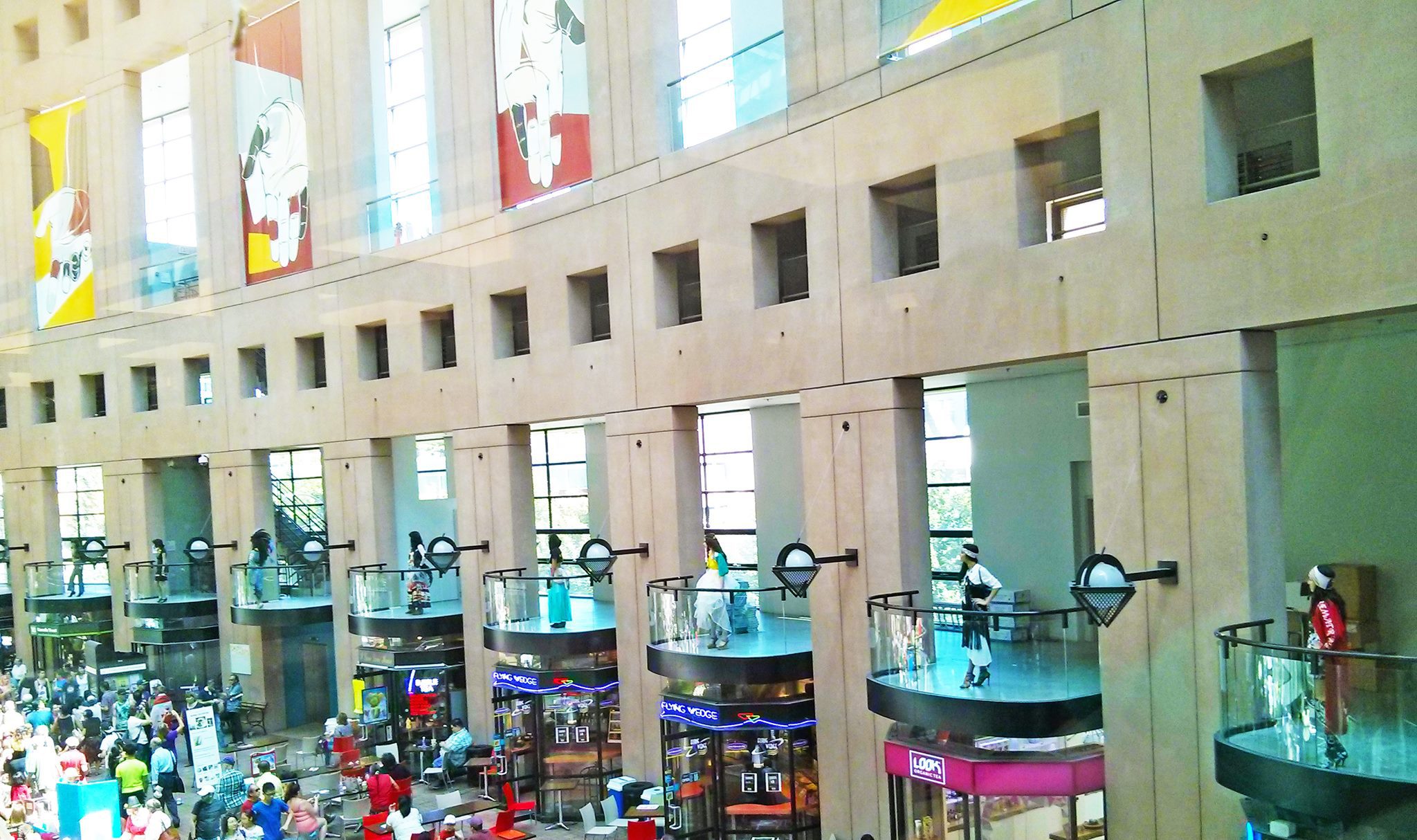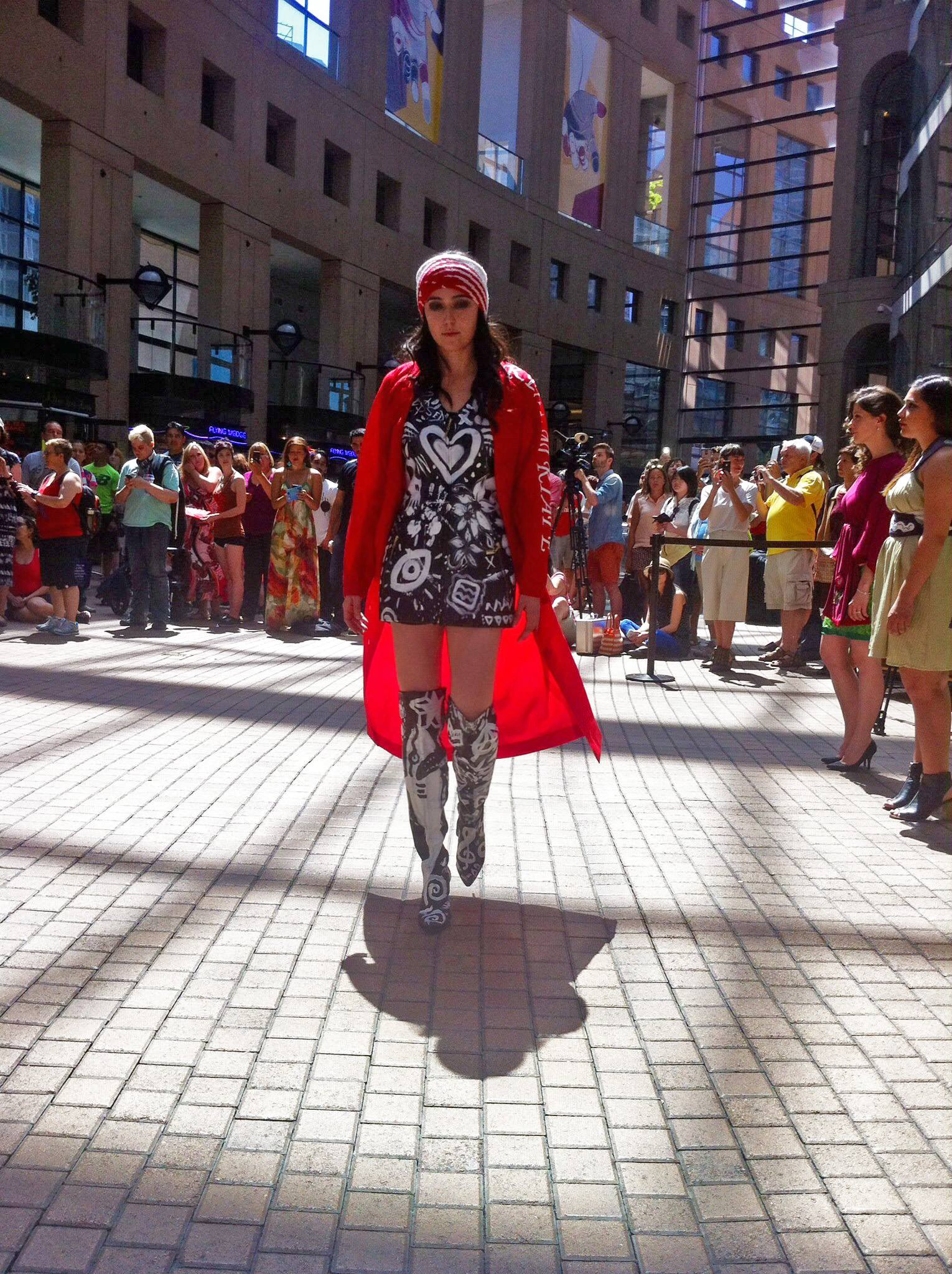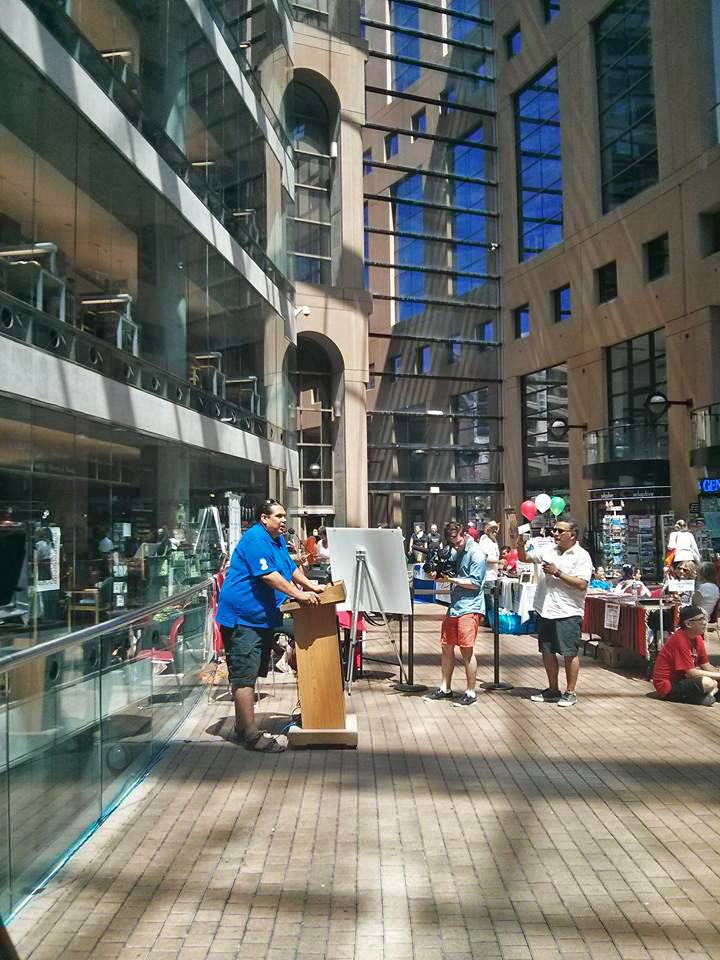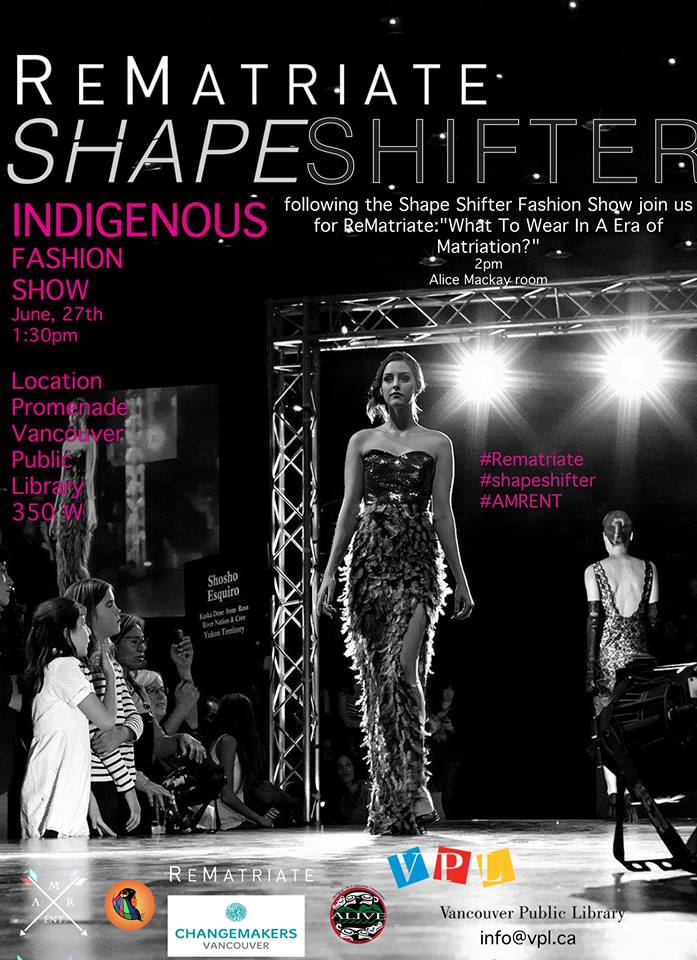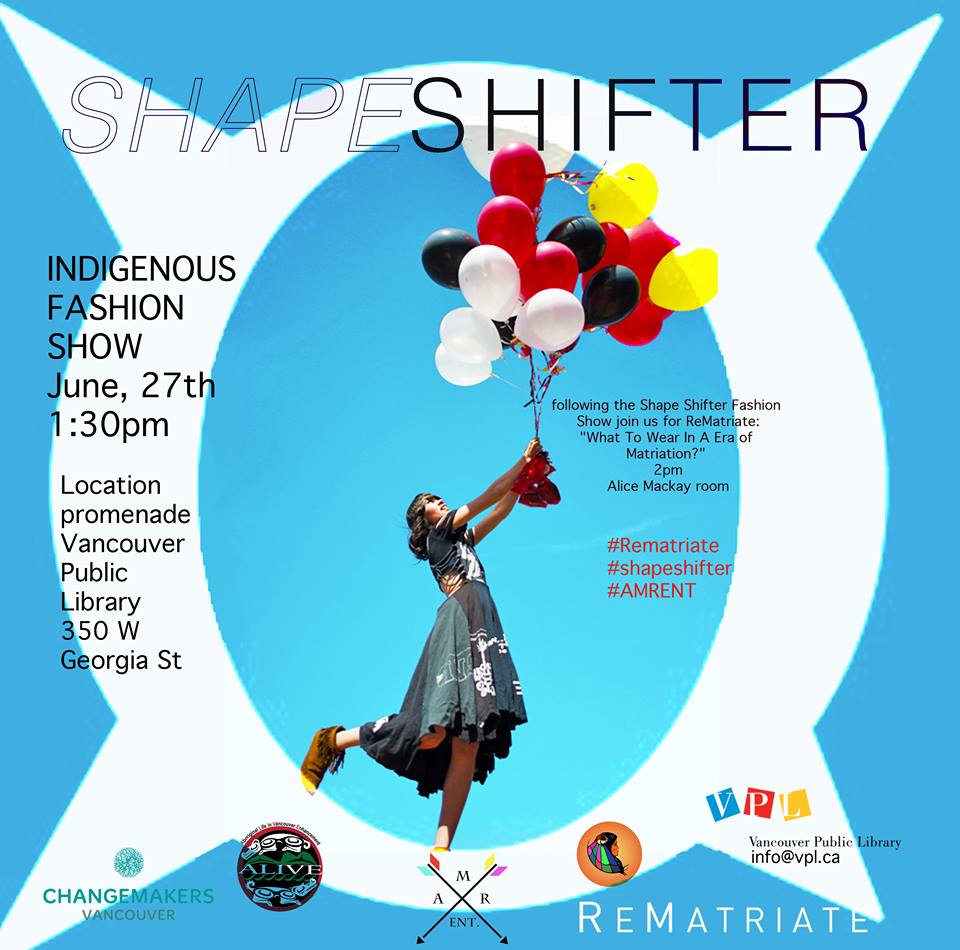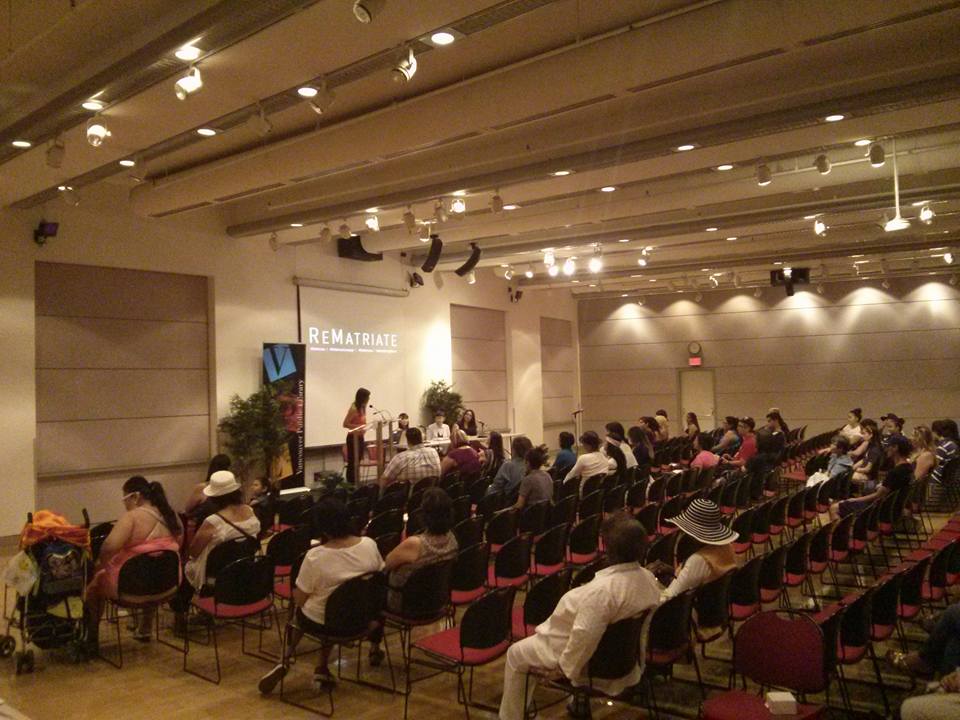 {gallery}RISE fashion show{/gallery}