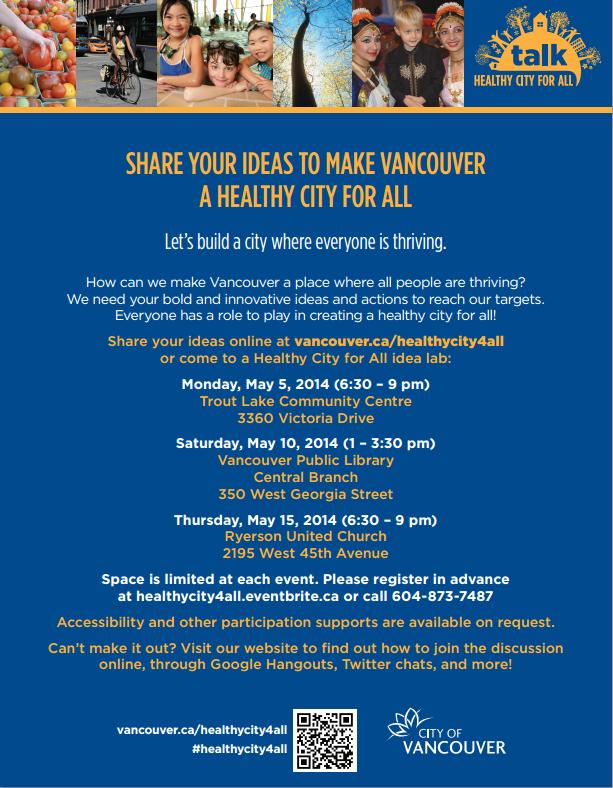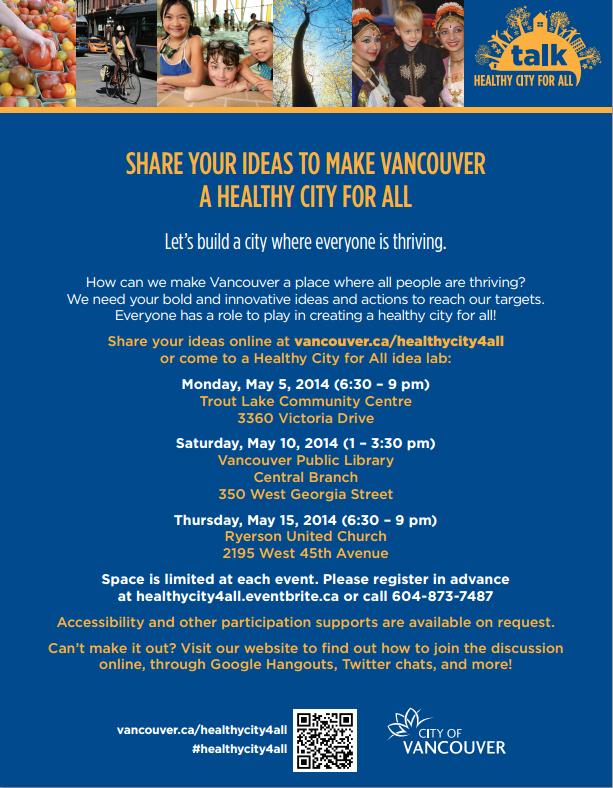 Have you heard about Vancouver's Healthy City for All Strategy yet? The Healthy City for All Strategy is a framework to work towards a Vancouver where everyone can thrive. 
The City of Vancouver recently launched the "Talk Healthy City for All" engagement process for the Healthy City Strategy. This is your chance to take part and get involved.
The City of Vancouver is asking you to share your bold and innovative ideas for reaching the Strategy's targets over the next decade – on the online forum, through social media, at in-person ideas labs, or by hosting your own event.
Visit www.vancouver.ca/healthycity4all for more details – watch the video, check out the goals and targets, sign up for a SoapBox account and start posting your best and boldest ideas (and vote, comment and add to others). City staff and the Healthy City for All Leadership Table will be listening.
Plus, you could win a chance to discuss your idea with local and global social innovators at the Social Innovation Exchange Ideas Festival on May 30, or learn additional skills to turn your idea into action with a scholarship to attend the THNK Creative Leadership workshop hosted by FUEL on May 30!
You can also direct your questions to the Healthy City for All team at healthycity@vancouver.ca