A Fundraiser for Naskarz!!!
 TICKETS AVAILABLE ON EVENTBRITE: http://www.eventbrite.ca/e/kids-cars-and-cops-tickets-13182869317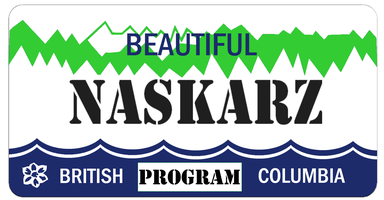 When: October 28th, 2014 4:00-6:00 PM 
Where: Roundhouse Community Arts & Recreation Centre
NASKARZ is finishing off another great year with a fundraiser at the beautiful Roundhouse Community Centre in Vancouver. Our Kids, Cars and Cops: What could go wrong?  event onOctober 28th, 2014, organized in partnership with Vancouver Police Foundation, hopes to raise $60,000 for the 2015 NASKARZ season. We invite you to join us on this date, celebrate the past successes and support our young people in the future. 
Join us for a meet and greet with participants from 4:00 to 6:00pm (all ages); from 6:00pm onwards we are hosting an (adults only) with wine, refreshments, speakers anda Silent Auction!
NASKARZ (Never Again Steal KarZ) is a dynamic program for high-risk youth in Vancouver's Inner City. Created by the community to deal with the high impact of auto-theft, the program works with youth to provide positive peer support, social activities and the skills  needed to work in the auto mechanics field. Youth who have been involved in auto theft and joyriding work alongside car enthusiasts, kids interested in car culture, police and youth workers to learn the fundamentals of vehicle repair. 
 Charitable Tax Receipts available for donations over $20 from Ray-Cam Community Association #10787 4299 RR0001