ABORIGINAL LIFE IN VANCOUVER ENHANCEMENT SOCIETY
Working Together For Our Children and Families
To enhance, promote, and foster the social, economic, cultural, health, and general well-being of Aboriginal people within the Vancouver area local neighbourhoods.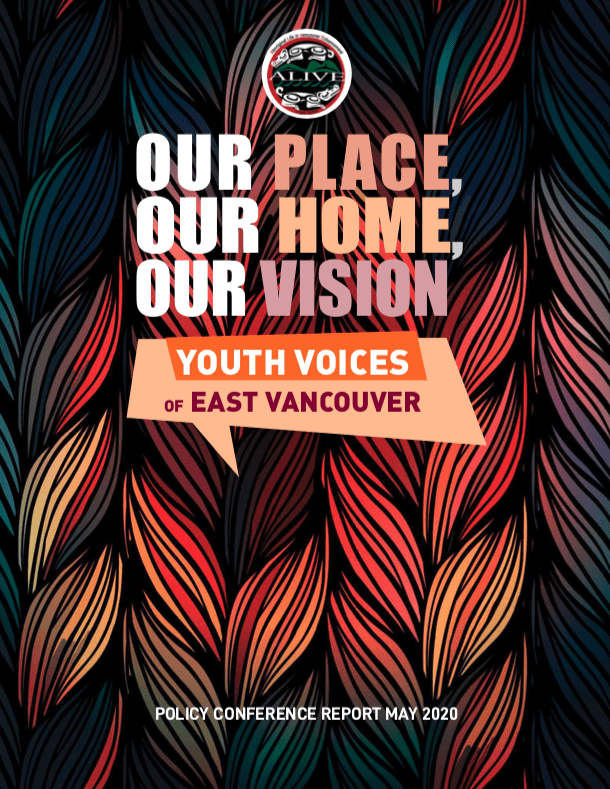 Truth and Reconciliation Policy Matters
Indigenous and non-Indigenous youth need to be involved whenever and wherever committees are planning, creating, researching and evaluating policies that affect them. By means of formal and informal decision-making processes, Indigenous and non-Indigenous youth can be involved in choices that are powerful, meaningful and substantive.
In our work, Aboriginal Life in Vancouver Enhancement Society (ALIVE) has an ongoing objective of assisting Indigenous youth to become more acquainted with the provisions of the United Nations Declaration on the Rights of Indigenous Peoples (UNDRIP) as well as the main themes of the Declaration
What changes do you want to see in Vancouver?
Indigenous youth are the fastest growing population in Canada. Our governments needs to listen to what we have to say and work with us. Tell us about the changes you want to see in your neighbourhood.
Do you know a page, event or petition not yet on this list? Email info@alivesociety.ca Facebook Pages (like and share) East Van Education Network Save Gladstone Secondary Save Sir Guy Carleton Elementary School Save AR Lord Graham D Bruce Parent Action Group...
Elders Cultural and Activity Worker Tasks and responsibilities: • Assist with youth recreation and childcare activities • Assist the elders and seniors program supervisors at Community Centres to recruit the percentage of aboriginal elders and immigrant seniors and...
Reconciliation in Action from ALIVE on Vimeo. By Salish Sea Productions